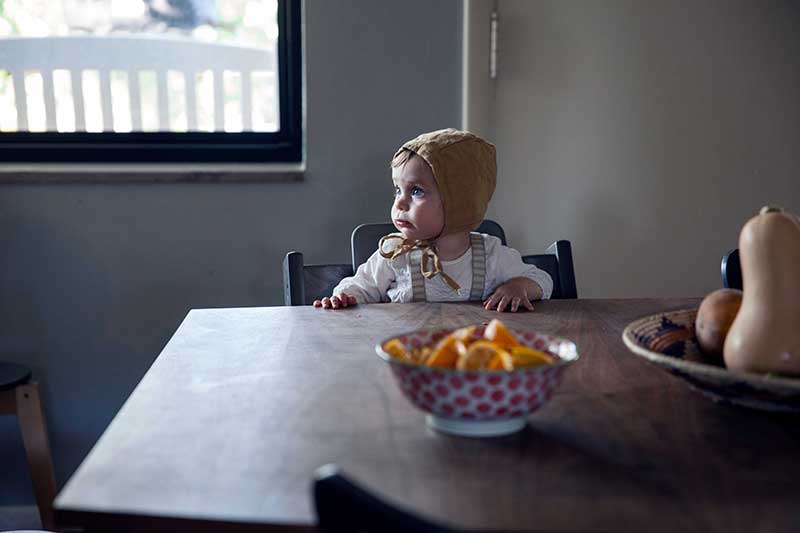 Chris & Tricia Castro
"There's a joy in a life filled with interdependence with others, in a life filled with gratitude, reverence, and admiration. There's joy in freely chosen obedience to people, ideas, and commitments greater than oneself. There's joy in that feeling of acceptance, the knowledge that though you don't deserve their love, others do love you; they have admitted you into their lives… Joy is not produced because others praise you. Joy emanates unbidden and unforced. Joy comes as a gift when you least expect it. At those fleeting moments you know why you were put here and what truth you serve. You may not feel giddy at those moments, you may not hear the orchestra's delirious swell or see flashes of crimson and gold, but you will feel a satisfaction, a silence, a peace—a hush. Those moments are the blessings and the signs of a beautiful life."
- David Brooks
We came together at Elemental Coffee in the middle of a hot summer friday afternoon. Benny was off somewhere being Benny. Both Chris & Tricia commented about the highly in-demand schedule their seven-year-old son keeps. Marigold, the newest and most recent delight of their life, goes wherever mom and dad go. And here she is again, being balanced superman style in the strong and capable hands of her proud, proud papa.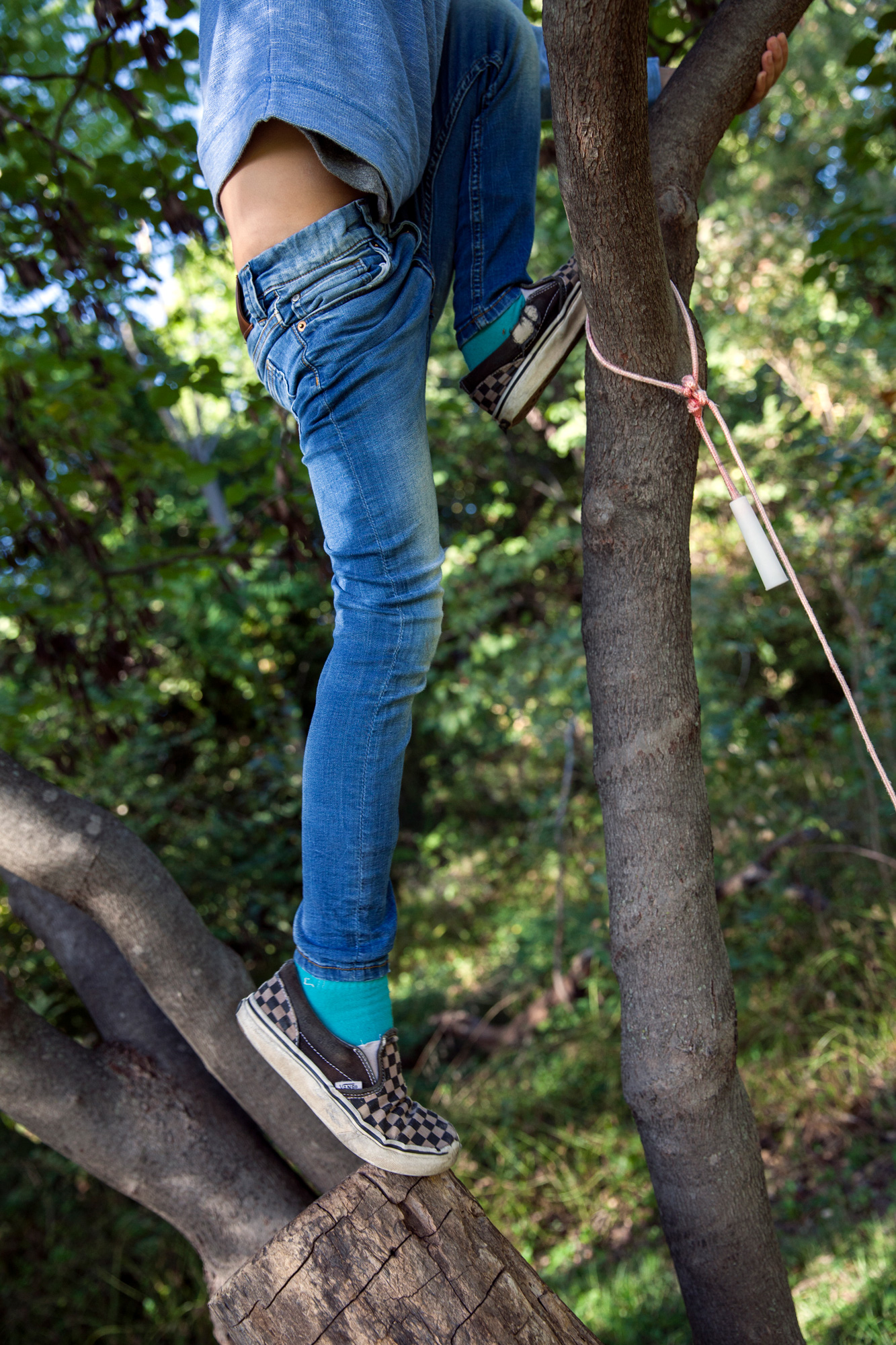 The conversation began off the record so to speak. Before I peppered them with a bunch of questions I wanted to make a statement of sorts, speak a word of encouragement, pass along a blessing. I wanted them to know just how much I admired and had taken notice of the manner in which they went about living their lives. Somehow this couple was beating the odds and defying the status quo. Home and work didn't seem to be divided. I saw them together far more than i ever saw them apart. They functioned as a unit. Cohesive. Seamless.
It's a regular occurrence to find all four of them together in the middle of a workday taking some time out of their busy schedules to be together - to just be. Simply and honestly. We've mastered the craft of going and doing and striving and pleasing, but we have lost the art of enjoying the presence of another and letting our presence be enjoyed as well. It always does my heart a ton of good to see them building salads together at Whole Foods on a regular ole Tuesday. They could have been anywhere, but there they were: him, her, them. Choosing one another. Preferring family. Investing first and foremost in the relationships that matter most. Making a direct deposit here and now into the rich legacy that will last for years to come.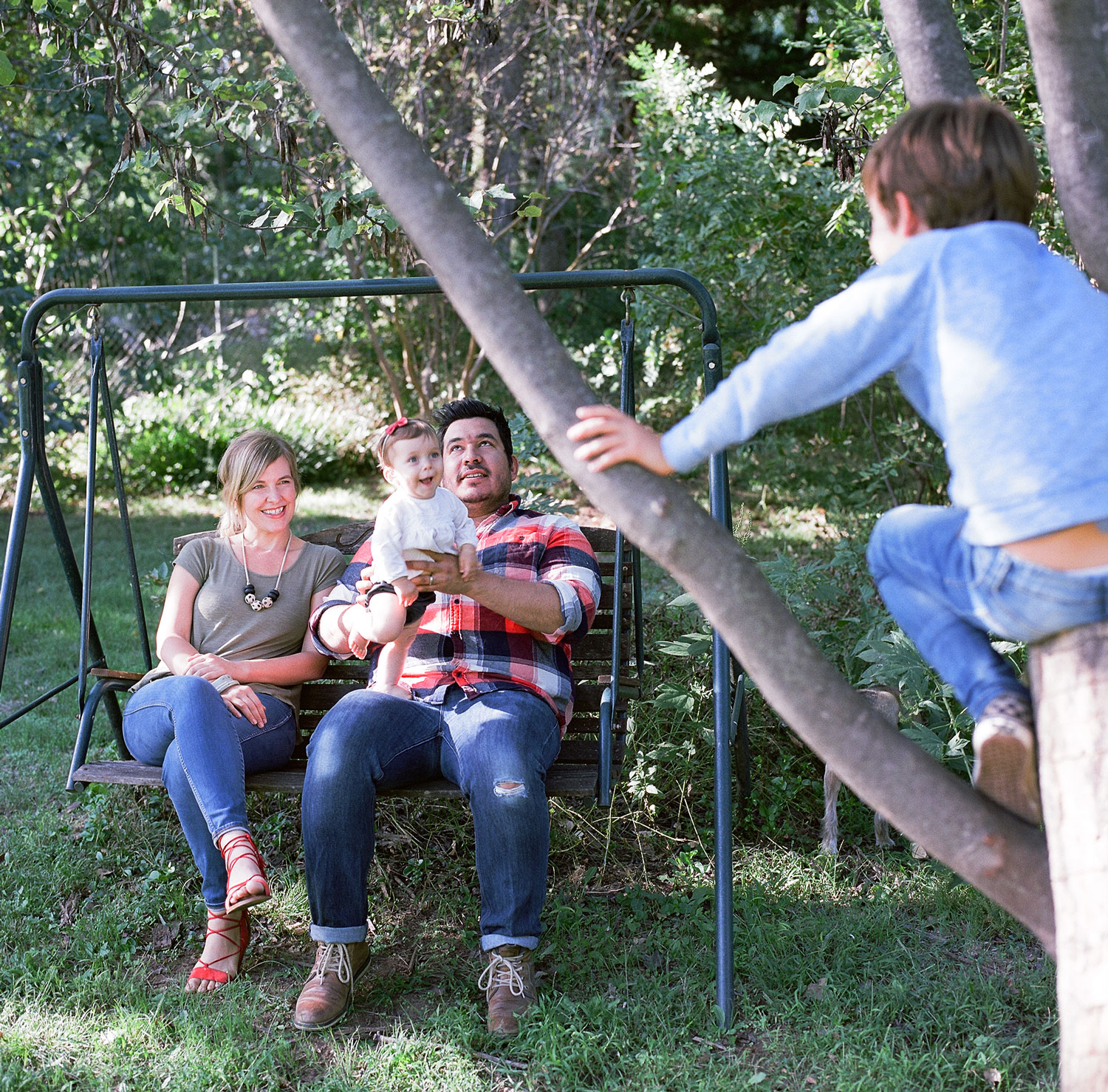 It's easy and obvious to see and believe Chris & Tricia when they say "family time is the most valuable thing. We want to leave our children something far more valuable than anything of material or monetary worth."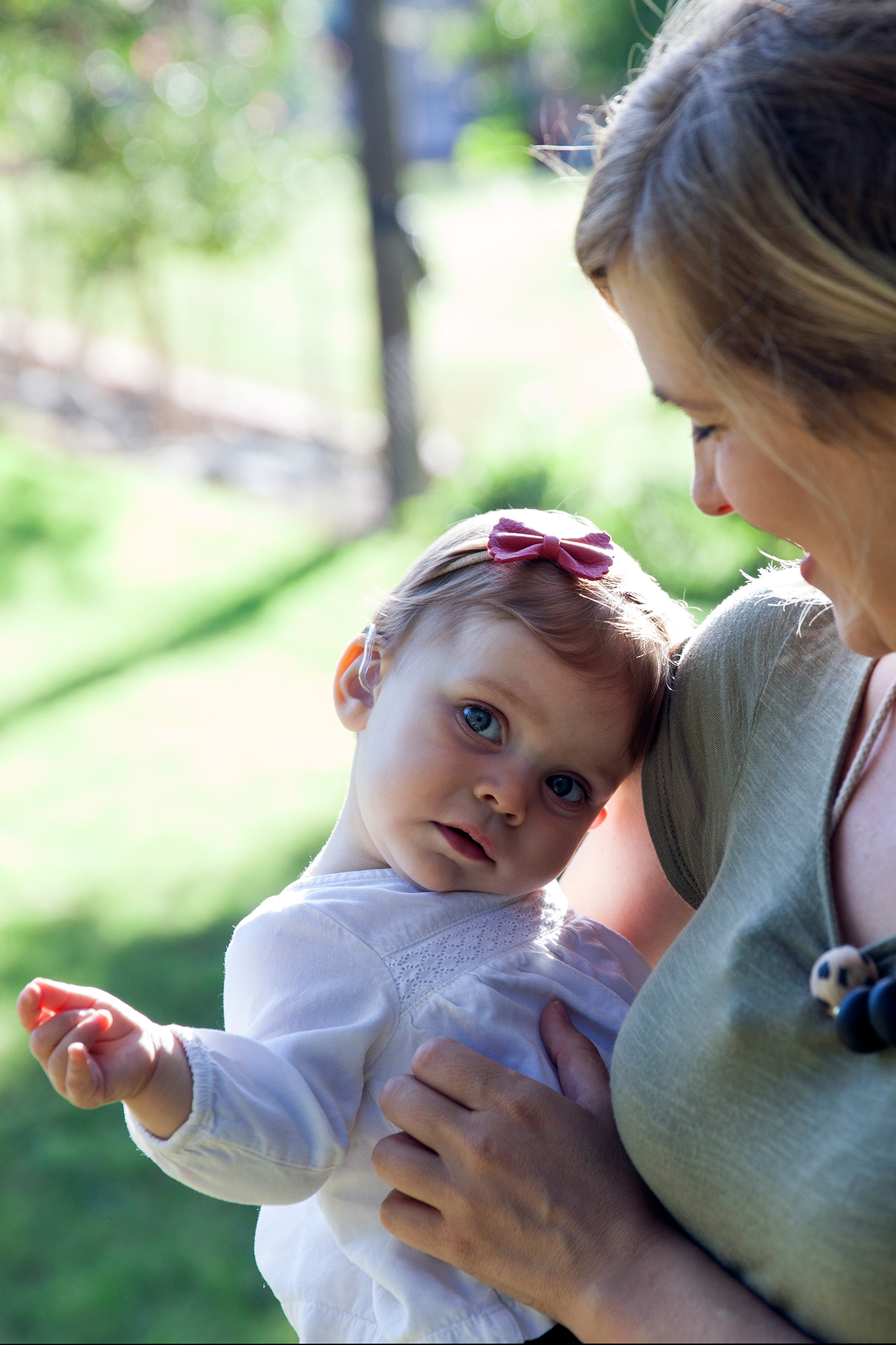 As I broached this subject and made mention of this observation they knew exactly what I was talking about. The significance of it was most certainly not lost on them. There was a great deal of intention that went into this series of choices that I had picked up on. It was anything but coincidental. They kind of chuckled, admitting to the abnormality of it all. But if that's abnormal then we need a new normal. They acknowledged going out of there way to find and make time to be together throughout the course of their busy days. The word they use to describe their way of life: Impractical. Purposefully impractical. Each day giving and receiving from one another the gift of impracticality.
Their life is shaped by a simple philosophy: Live each day as you would do so on vacation - a permanent and unending vacation. Explore your own hometown as you would some far-off distant land. Take your time. Walk instead of drive. Try something new. Find an adventure. Make a memory. Look at the stars. Watch the sunrise. It's easy to dismiss, but don't. I dare you. Own the impracticality of it all. Get inefficient for a second or two. And start enjoying your life.
Chris talks about the basic rhythm and routine of their day: "We wake up a bit earlier than is really necessary to make coffee and carve out some time before the kiddos rise and shine, and what I've discovered is that I end up with a little built in date with my wife each and everyday." Once everyone is up and the morning routine complete, Chris spends his day as a graphic designer, art director, and illustrator among many other interests and pursuits. And Tricia heads off to Christ the King Catholic School, her "second home" as she calls it, where she has spent the past sixteen years teaching art.
They were married right after college. It's been eleven years now and the love and respect they possess for one another is palpable. You can somehow feel this thing between them that is so much more than a mere feeling.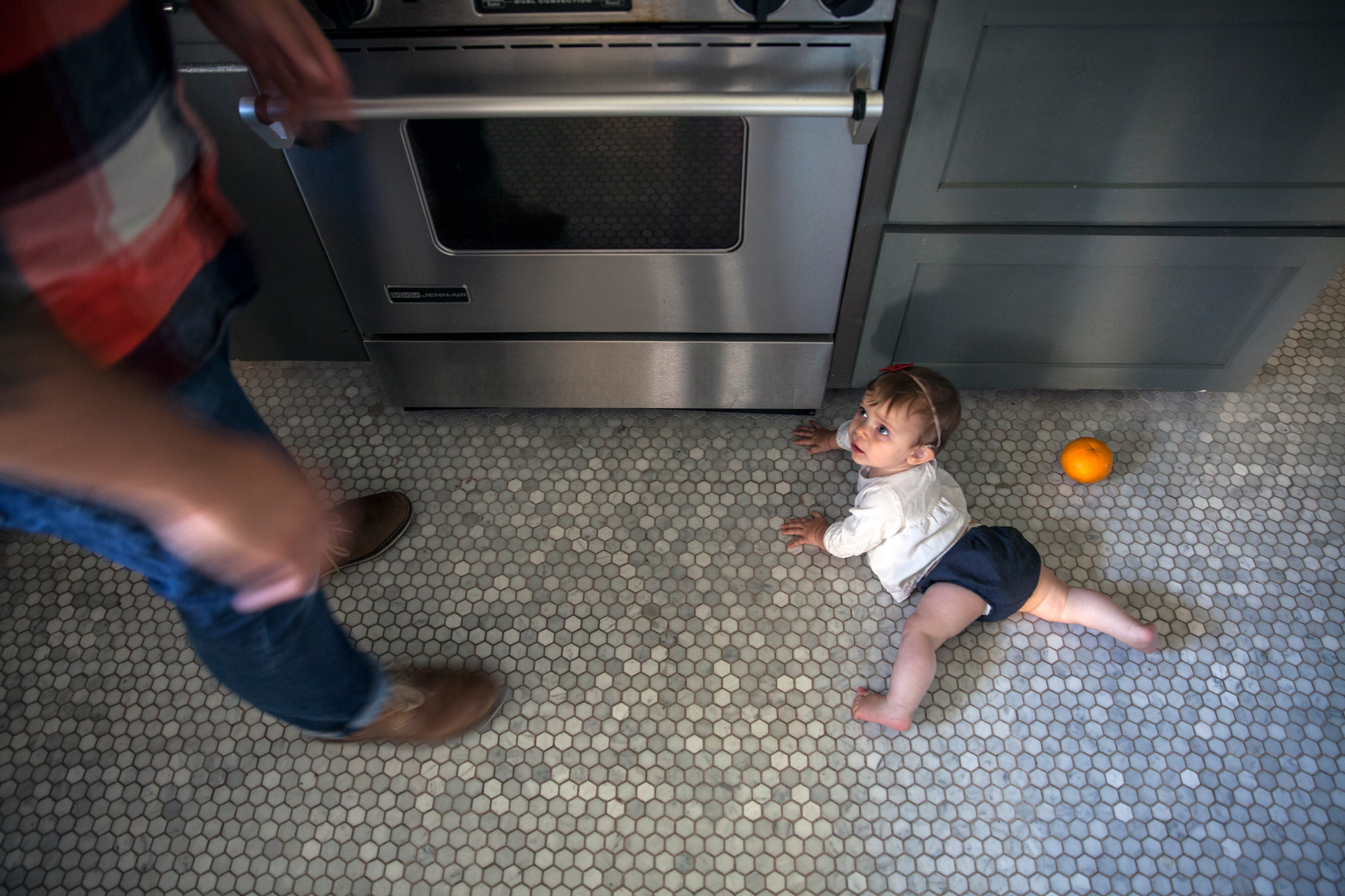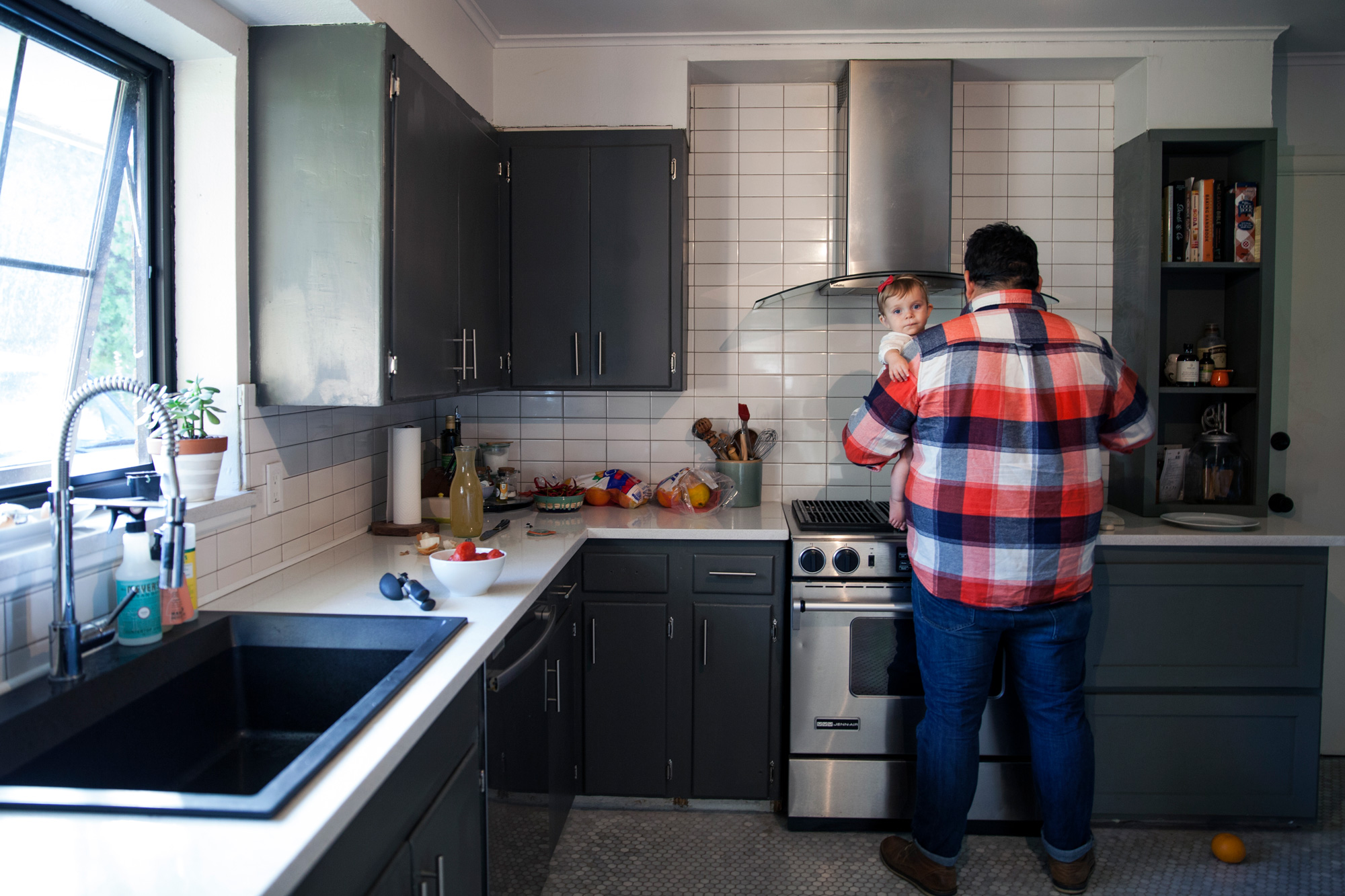 The Castros moved to Oklahoma City from Norman in 2010. They reflect fondly on the time and season of life when they would wander up I-35 for no other good reason than to track down some good pho. It's nice to know that somethings don't ever change. They have taken what might otherwise be a short term kick or trend and turned it into an ongoing way of life. "Take a novelty, any novelty," they say. "Whether it be the insistence on baking from scratch, learning a new craft cocktail or hand cranking your coffee grinder - add a heavy dose of intention and a splash of discipline and you have the makings of a rich and meaningful life."
As they began to unfold the many layers of their life I found there to be a near-unusual proportion of joy. In fact that word, joy, came up fifteen times in the first fifteen minutes. A joy, not to be confused with the shifting sands of fleeting happiness, that was a lot more like a steadfast stone to safely stand upon and cling to in times of trouble. Joy is typically found among those who have suffered, for lack of a better word, in equal measure. And there is no doubt that the trial, pain, difficulty and hardship that Chris and his family experienced as Mexican immigrants shaped his worldview:
"My environment shaped me. I was raised in southern California, near Mexicali to be exact, as a first generation immigrant. Growing up in housing projects, a place a lot of people, I know, never leave. I am keenly aware of the sacrifice my parents made to come here for us kids."
"I love the life that I now have: the beautiful and the terrible. The poverty we experienced in childhood and losing my father to sickness and death at far too young of an age… I take it all, would choose it again if I could because it all added up and came together to make the life that I now have, and I wouldn't trade this or change a thing about it so I can't trade or change that part either."
Tricia, with tears in her eyes, moves the story forward as she reflects on the time in their life when "We were in the hospital, your dad was quite ill by now and we knew that his time was short, that he would all-too-soon be dying. I can picture it now, it's a memory that I will always hold close and carry with me, your mom was pushing your dad's wheelchair down the hall of the hospital when all at once out of nowhere she jumps up in the air swings her legs out to the side in mid-air and clicks her heels."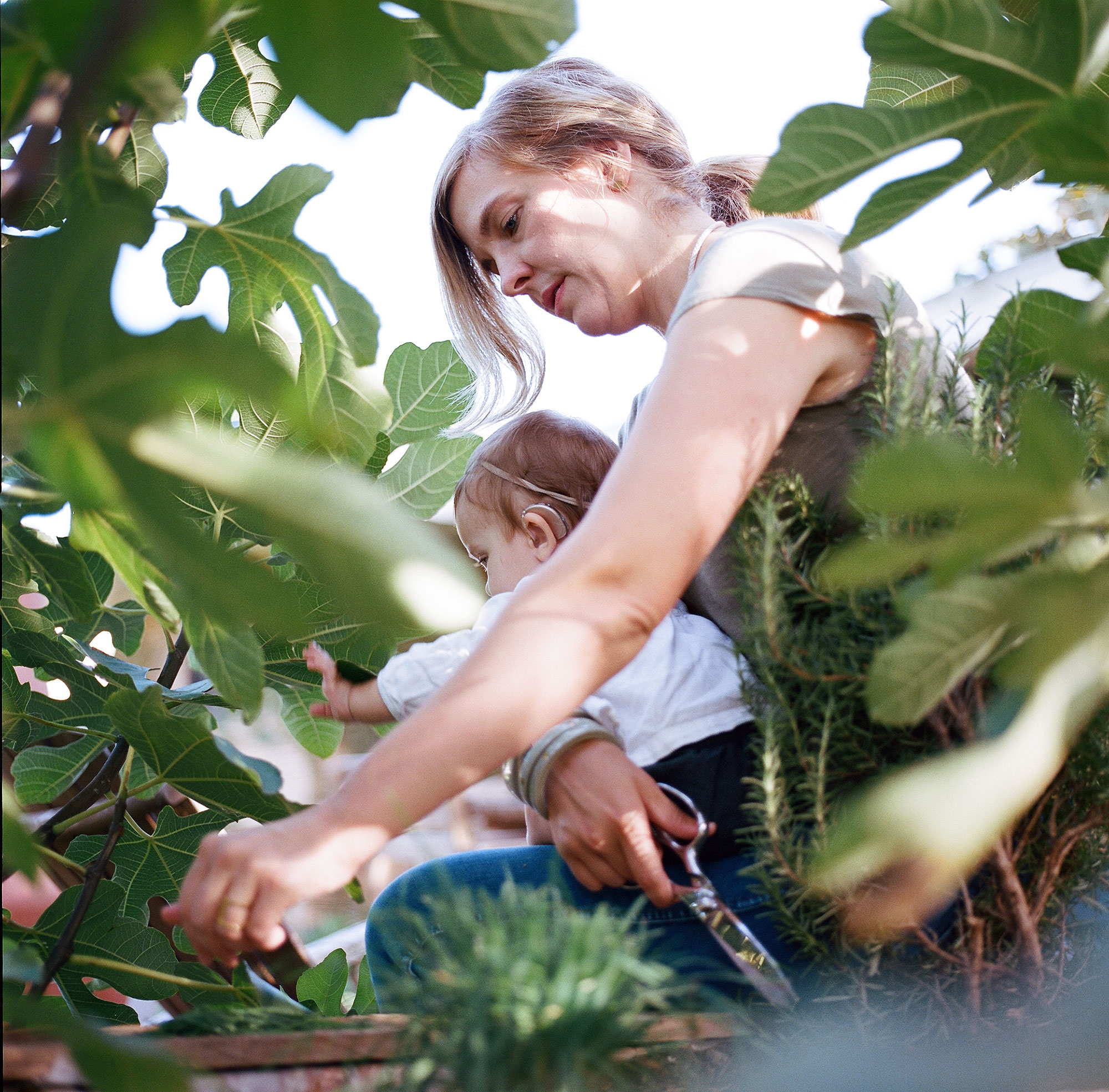 At the the center of their "beautiful and terrible world" is a big wondrous sense of family that transcends and far surpasses bloodlines. "Family has never just been biological in nature. Sometimes you're related and other times you're not. We have always understood the importance of extended family. And our life has not ever been divided between family and friends."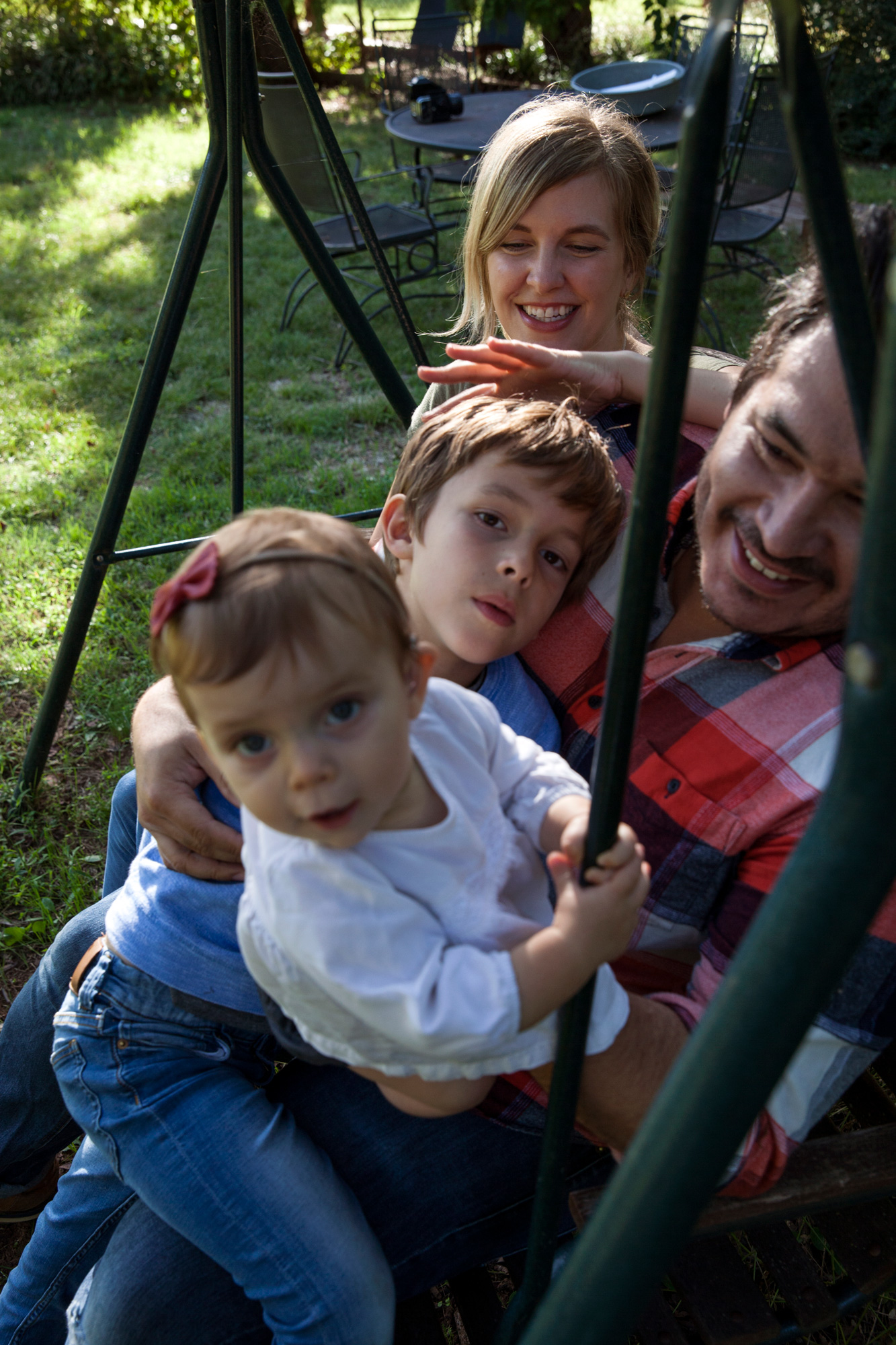 And every family, even and especially the most vast and varied, has a place to call home. For Chris, "Home is a place of quiet peace and rest. That place that's hard to leave in the morning. And that place that prompts a gut-level 'It'll be ok, I'm home now' at the end of even the most difficult of days." Tricia echoes that sentiment in her own personally enthusiastic way when she says that "home is that place you both rush back to at the end of the day because you have a thousand-and-one things to tell each other."
The story of their unfolding lives takes place in Belle Isle, which according to the neighborhood association "has always been held in high regard in the Oklahoma City area. Designed in the 1950's and 60's, these ranch style homes offer architectural details of that time. The chalet and gingerbread styles are the most recognizable. The neighborhood prides itself on well manicured lawns and gardens… secret garden and intricate yards, some terraced down to our area creek. Our winding streets configured around the creek makes this area feel more natural than others. Canopied trees line our streets."
"We initially picked Belle Isle and ultimately chose this particular house because of its backyard. There's an almost rural setting quality about it smack dab in the middle of the city. We have space to do the impractical things of life like plant a bunch of fruit trees or sled down the hill with the neighbor kids on snowy days. The backyard made us feel like we were on vacation."
"We have great neighbors," boast the Castros. "Kids are always running in and out of houses. Just recently Benny spent the better part of a summer day perched up in a tree. The best part of it all is that the tree didn't even belong to us and the lawn where it stood was that of a neighbor who didn't have any kids of their own at all."
Here's another particularly funny little story that seems to capture the essence of life in Belle Isle: Recently, when a neighborhood boy was asked by his parents what he wanted for his birthday and how he'd like to celebrate he said that he wanted to "run away to Benny's house." Now he didn't say, "I want to have a sleepover or slumber party." He said "runaway." So the two families conspired to stage a jailbreak for the birthday boy. And when he "unsuspectedly" arrived on the Castro's porch like a not-so-lost puppy in search of a home for the evening he was swept up and welcomed in and taken away for a grand and unforgettable night out on the town.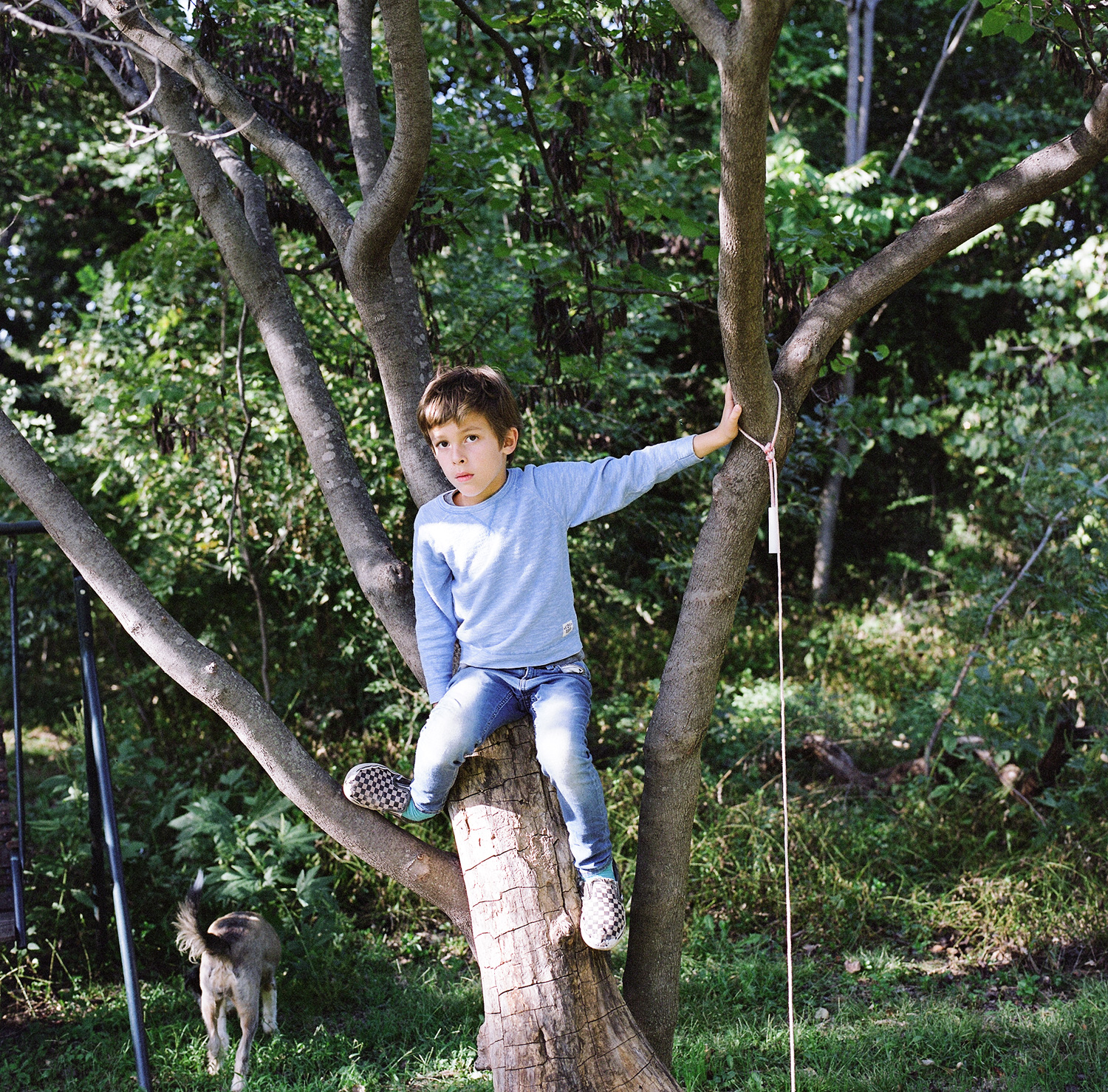 This place seems to be teeming with life always teetering on the edge of fun: "We have informal gatherings and impromptu parties that begin mid-morning and end late into the night." There might have even been something said about Tracy Zeek rummaging around the pantry, putting a pancake feast together at midnight while the babes slept soundly on palettes in the middle of the livingroom floor.
The phrase "living a meaningful life" seems to be an almost trite and inadequate description of all that's going on and taking place in the hearts and homes of these fine folks. "But this is exactly what we are working towards and playing our way into. Getting to do the things we enjoy. Making room and squeezing even more of it in. This life we've been given is a gift. It's not a running task list of things we have to do or people we are bound to love. It's a series of wants and get to's, I'd be honored to's and I can't waits."
For instance, How many of us have lamented the fact that we never learned to play an instrument as a child? And for some reason it's easier to bemoan that fact than actually do something about it. After all, who has time for learning the guitar for the very first time at the age of thirty-five? Well, Chris does. He does because he's chosen to make time and chase whimsy. The reality is that we only have one life and it's relatively short in the grand scheme, so the better question is who doesn't have time for guitar lessons or any other playful pursuit?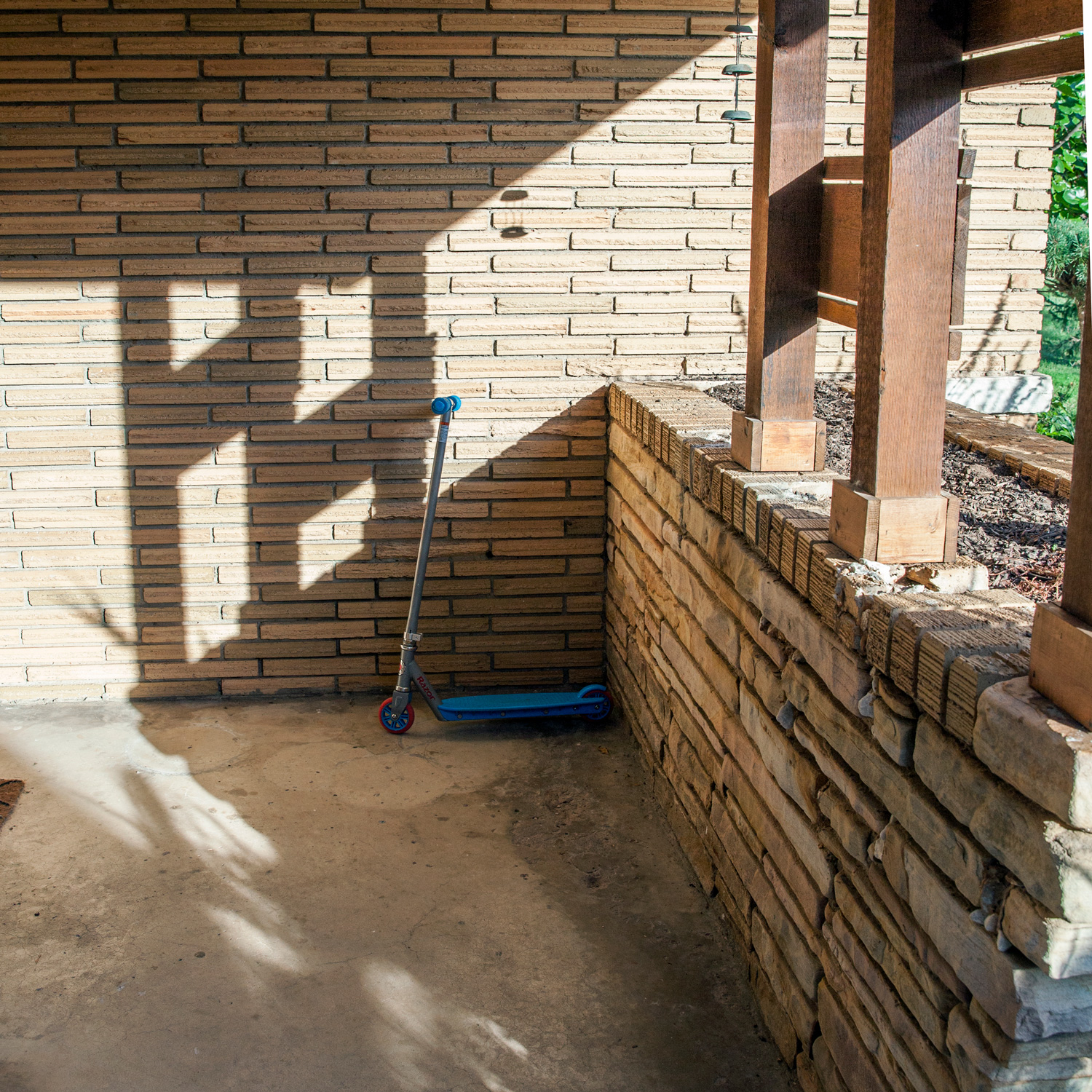 Tricia looks at Chris and says, "We were just talking about this very thing. Asking ourselves the question, 'What are we settling for in life? And where do we want to go from here?'" While they haven't definitively answered the question in great detail there is an agreed upon general sense that it will involve even "more of the small and significant things."
Chris jumps in: "It's easy to look at life as dull and mundane, but if you could just get a little altitude and rise above it for just a moment or two you would see it freshly and live differently as a result."
Tricia, with this soft and reflective tone, says "I love this idea that 'all moments are key moments.' I think it was Annie Dillard who said, 'How we spend our days is of course how we spend our lives.' We are always rushing and planning and thinking ahead. Marigold, our now six-month-old daughter, is teaching us all over again how to slow down, appreciate, and soak up life. Showing us the things we would have otherwise missed or taken for granted. It's like the difference between sight-seeing and a road trip that you simply push and push to get through." Here again hearkening back to their all-too-impractical philosophy that life ought to be experienced as a full-filled and joyous getaway.
As we conclude our time together I ask Chris & Tricia, "What would you want the world to remember you for?" And without missing a beat they answer in unison as if they had already had this conversation because of course they had, "Warmth and hospitality." And as we stand to gather our belongings and head our separate ways, Chris stops, pauses, looks up and says, "And really good salsa!" ⊙